Date: Tuesday, September 15, 2020
Time: 1:00 p.m. EDT
Duration: 90 minutes
In this webinar on Willful Infringement post-Halo, we will present Working Group 10's Best Practice recommendations for the bench and bar as developed in The Sedona Conference Commentary on Patent Litigation Best Practices: Willful Infringement Chapter, Public Comment Version published in July 2020. Members of the WG10 drafting team will frame the fundamental points of tension raised throughout the drafting process, including those concerning the scope and presentation of the Supreme Court's Halo decision and the subsequent applicability of the Federal Circuit's predecessor Read decision and its nine nonexclusive factors for the enhancement of damages.
You can download a copy of the Commentary here at no charge. In addition to addressing your comments live during the webinar, we are accepting comments on the Commentary emailed to [email protected] by September 30, 2020.
The webinar is scheduled for 90 minutes, during which time you may text your questions to the panel, who will endeavor to address all that time allows.
Host
Kenneth J. Withers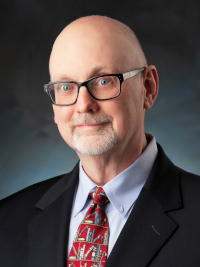 The Sedona Conference
Phoenix, AZ, USA