Date:
Wednesday, May 19, 2021 -

12:00pm

to

1:30pm
Location: Online (Zoom)
Time: Noon to 1:30 p.m. (EDT)
Social media is ubiquitous throughout most of the world, with users numbering in the billions, irrespective of age, geography, or socioeconomic status. Individuals communicate with each other and in groups, and governments and businesses employ social media to communicate with their constituencies, and target audiences. 
Consequently, social media is increasingly becoming a subject of discovery in legal proceedings and investigations. Lawyers must understand the different types of social media and the unique discovery issues they present so they can advise and assist their clients in properly preserving, collecting, producing, and requesting such information in discovery.
The Sedona Conference Working Group 7 ("Sedona Canada") is in the final stages of drafting a Commentary that addresses the complex challenges that social media discovery present. These include balancing relevance with proportionality and privacy; the technical challenges of preservation, collection, search, review, and production; the impact of cross-border data transfer regulations; authentication of social media postings as evidence; and unique ethical issues that lawyers should consider in connection with social media.
A close-to-final draft of the Commentary is available here. (You must be signed in.) The intention is to release it for public comment in mid-June, but before then, the Sedona Canada Drafting Team and Steering Committee would like to give you an opportunity for review and comment. Written comments will be accepted through 31 May at [email protected], but the upcoming All-Member Meeting will provide an opportunity for you to hear from the drafting team and provide your input in person (although virtually).
This meeting is open to Sedona Working Group Series members only. Participation is free, but prior registration is required. Registrants will receive a Zoom invitation and instructions a day before the event. We look forward to seeing you on 19 May!
Host
Kenneth J. Withers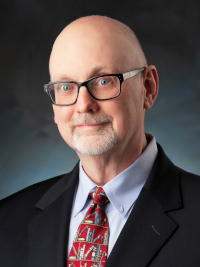 The Sedona Conference
Phoenix, AZ, USA