Date:
Thursday, July 23, 2020 -

4:00pm

to

5:30pm
Date: Thursday, July 23, 2020
Time: 4:00 p.m. EDT
Duration: 90 minutes
Location: Online (Zoom)
The Sedona Conference invites all Working Group 1 members to participate in the first in a series of interactive Virtual Town Hall Meetings, aimed at continuing our tradition of crafting the next generation of eDiscovery thought leadership through dialogue and consensus-building.
The inaugural session will examine eDiscovery issues presented by the expanding and evolving prevalence of artificial intelligence (AI). In the past we've discussed the use of AI as a tool for eDiscovery response and review. In this session, we will discuss AI as a subject for discovery itself, such as in the following scenarios:
If an allegedly discriminatory employment action is taken based on a recommendation generated by an algorithm, how should the algorithm be treated in discovery?
In a trade secret action, if the alleged trade secret is an algorithm, how should it be treated in discovery?
Our dialogue leaders will present an overview of the issues and then open the discussion to audience members via Zoom's video conferencing platform. The audience will then be divided into smaller breakout sessions for more detailed conversations before reconvening as a group for takeaways and action items.
WG1 is embarking on the Virtual Town Hall Meeting Series as a means of bringing together our membership in a way that reflects the collaborative essence of an in-person working group meeting. We hope these experimental meetings can allow members to engage and reconnect with their peers while helping us move eDiscovery practice forward in a just and reasoned way and providing guidance for future WG1 publications.
Participation is free, but prior registration is required. Registrants will receive a Zoom invitation and instructions a day before the event.
Host
Kenneth J. Withers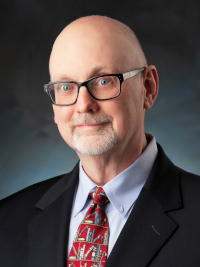 The Sedona Conference
Phoenix, AZ, USA
 
Moderator
Kevin F. Brady


Volkswagen Group of America
Herndon, VA, USA
 
Panelists