Date: November 30, 2021
Time: 12 noon to 1:30 p.m. (EST)
Ransomware attacks are on the rise in Canada and globally, as malicious actors have discovered they are easier and more profitable than simply stealing data for resale on the black market. And ransomware has become more sophisticated, as these criminals have developed complex networks to hide their activities and launder the proceeds, and developers offer do-it-yourself ransomware kits on the dark web.
A series of high-profile ransomware attacks – especially attacks on hospitals, local governments, and public utilities – has put renewed focus on this long-standing cyber threat vector. These attacks have created headline news stories, resulted in guidance from governmental bodies and even spurred talk of legislative bans on ransomware payments in Canada and around the world. In the meantime, threat actors continue to pivot and evolve in their approaches. In this webinar, a collection of experts who have advised Canadian clients from the legal, technical and insurance perspective will lead a dialogue on the evolving landscape of ransomware including:
U

npacking the who, the what, and the how of ransomware from a technical perspective;

Practical steps than can be taken now to avoid a ransomware attack in the future or minimize its impact;

L

egal considerations and reporting obligations upon suffering a ransomware attack;

Pay or no-pay decisions, execution, and insurance considerations.
Note: This webinar will be conducted in English; a French language version of this webinar will be scheduled in a few weeks.
Host
Kenneth J. Withers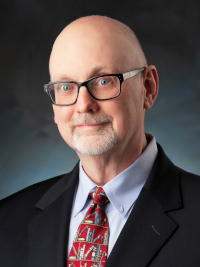 The Sedona Conference
Phoenix, AZ, USA