Date: Wednesday, August 26, 2020
Time: 1:00 p.m. EDT
Duration: 90 minutes
Over the past twenty years the discovery of electronically stored information (ESI) has significantly changed the day-to-day practice of law for both civil and criminal litigators. "eDiscovery" has become a recognized sub-specialty in litigation and spawned an entire industry of service providers and consultants. The volume and complexity of ESI led to major revisions of the Rules of Civil Procedure at the federal and state levels, and more recently to revision of Rule 16 of the Federal Rules of Criminal Procedure.
But the discovery of ESI isn't the ultimate goal of litigation. The adjudication of any action on its merits – whether it be a jury trial, bench trial, or summary judgment – depends on the admissibility of that evidence. As Judge Paul Grimm noted in a seminal case on ESI admissibility, "it makes little sense to go to all the bother and expense" of eDiscovery only to have that evidence excluded when it really matters. Lorraine v. Markel American Insurance Co.241 F.R.D. 534, 538 (D. Md. 2007). Sadly, too few lawyers who style themselves as "litigators" have been required to apply the rules of evidence, as so few cases go to trial. In contrast to the fanfare accompanying the changes to the state and federal discovery rules, little attention has been paid to the 2017 changes to Federal Rules of Evidence 803(16), 807, and 902(13) and (14). Those changes are significant and intended to influence how parties manage ESI.
The Sedona Conference Commentary on ESI Evidence & Admissibility, Second Edition provides practitioners with a solid grounding in the fundamentals of evidence law, as applied to 21st century forms of communications and documentation: email, text messages, social media posts, databases, blockchains, the "Internet of Things," artificial intelligence, etc. While the rules themselves have not changed much over two centuries, the application of those rules to new and emerging media has changed significantly.
Join Judge Grimm and a panel of experts for a refresher course on the fundamentals of evidence, insights on how the rules should apply today, and a spirited dialogue on how the evidence rules affect the conduct of discovery, even if the case never goes to trial. And as always, the panel will address your comments and questions as time allows.
You can download your personal copy of the Commentary here at no charge. In addition to addressing your comments live during the webinar, we are accepting comments on the Commentary emailed to [email protected] by September 20, 2020.
The webinar is scheduled for 90 minutes, during which time you may text your questions to the panel, who will endeavor to address all that time allows.
Host
Kenneth J. Withers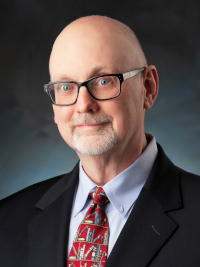 The Sedona Conference
Phoenix, AZ, USA