Date: Wednesday, January 12, 2022
Time: 3:00 to 4:30 p.m. (EST)
The Sedona Conference Commentary on the Need for Guidance and Uniformity in Filing ESI and Records Under Seal was developed in an effort to minimize the burden on litigants and courts created by the lack of uniform procedures in U.S. district courts for sealing confidential documents and electronically stored information (ESI).
For example, district courts have different rules governing when a motion to seal must be filed, whether Electronic Case Filing can or should be used, and how long sealed ESI and records remain sealed. Moreover, there exists an inherent inequity in the sealing processes used by nearly every court -- namely that the burden to seal is placed on the party that did not designate such material as confidential, and in many cases, opposes the request to seal.
The Commentary, available here for free download, includes a Proposed Model Rule intended to address and correct these and other issues, both by recommending a consistent and streamlined procedure for sealing ESI and records, and by placing the burden to support a motion to seal on the party that initially designated the materials as confidential.
The Proposed Model Rule does not provide any guidelines or guidance for what ESI is properly sealed or redacted. Rather, the Commentary and Proposed Model Rule provide guidance as to the procedures for sealing ESI and records, as well as suggestions to avoid potential pitfalls when moving to seal.
Drafting Team members Zachary Caplan, Bethany Caracuzzo, Tony Petruzzi, Jeff Schaefer, and Jodi Munn Schebel will participate in a webinar on Wednesday, January 12 at 3 p.m. EST to present key takeaways from the Commentary and to solicit feedback and questions.
Working Group 1 also invites written comments through February 5, 2022, to [email protected].
Host
Kenneth J. Withers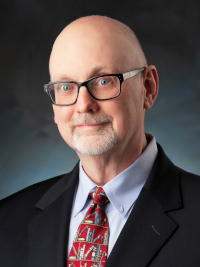 The Sedona Conference
Phoenix, AZ, USA