Date: Wednesday, March 3, 2021
Time: 11:00 a.m. EST
Duration: 90 minutes
Ephemeral messaging is increasingly used around the globe. With its ability to automate the deletion of content shared with others, ephemeral messaging offers organizations a robust option to strengthen aspects of their corporate information governance programs, particularly confidentiality and data minimization, which are required by a growing number of data privacy laws, including the California Consumer Protection Act (CCPA) and the European Union's General Data Protection Regulation (GDPR). But there are concerns about the widespread adoption of ephemeral messaging. Government regulators at the U.S. Department of Justice and the U.S. Securities & Exchange Commission worry that ephemeral messaging can facilitate criminal activity such as bribery, fraud, and money laundering. In addition, the routine use of ephemeral messaging in business creates tension with legal obligations to retain and preserve data for litigation or regulatory compliance purposes. In the face of that tension, organizations need direction on how they should address these competing demands. This is particularly the case for organizations seeking to use ephemeral messaging to comply with cross-border data protection directives without violating other legal requirements.
The Sedona Conference Commentary on Ephemeral Messaging (Commentary) defines the nature and scope of ephemeral messaging and provides a detailed sketch of the competing demands facing organizations that wish to use these tools. The Commentary includes a set of guidelines that provide direction to organizations on how to navigate the landscape of uncertainty surrounding the use of ephemeral messaging. The guidelines also offer recommendations to regulators and judges for evaluating good-faith uses of corporate ephemeral messaging.
In this webinar, members of the Commentary editorial team will present their proposed Guidelines and solicit your input. The Public Comment Version of the The Sedona Conference Commentary on Ephemeral Messaging is available free for individual here. Comments, questions, and suggestions for improvement are welcome. Please submit comments by March 28, 2021, to [email protected].
Host
Kenneth J. Withers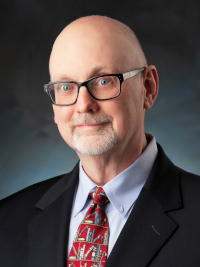 The Sedona Conference
Phoenix, AZ, USA