Date:
Wednesday, August 10, 2022 -

3:00pm

to

4:30pm
Time: 3:00 to 4:30 p.m. EDT
The Sedona Conference invites all Sedona Conference members to join us for another in our series of free Virtual Town Hall meetings. August's program will bring together a panel of Sedona veterans of varied perspectives, representing a cross-section of Working Groups, for a discussion on the following topics as they relate to effectively facilitating dialogue and reaching consensus in the Brainstorming Group and Drafting Team Processes:
What is consensus?
Sedona's view on consensus and dialogue to move the law forward.
The Decision Rule: How do we know when we have reached consensus?
Is it an option to reach consensus that no consensus can be had?
The Town Hall will begin with an overview discussion among our dialogue leaders. The audience will then have an opportunity to discuss and brainstorm on the topic both collectively and in smaller breakout sessions. Takeaways and action items will be noted and shared with all to inform the ongoing mission of the Sedona Conference and guide its future projects, including publications and training programs.
Participation is free to all current Sedona Conference members, but advance registration is required. Registrants will receive a Zoom invitation and instructions two days before the event.
Breakout Session Topics:
What methods have and have not worked for reaching consensus?
How to deal with disagreement when trying to find consensus.
Are there new methods of communication that have emerged since the pandemic and the new era of virtual work that can be useful in facilitating dialogue and achieving consensus?
Meeting Material
Consensus: What is it, and how do we know when we've achieved it?
Moderator
Kenneth J. Withers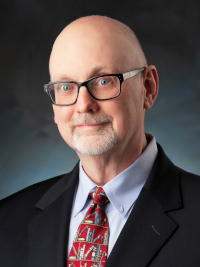 The Sedona Conference
Phoenix, AZ, USA