Date: Thursday, September 10, 2020
Time: 1:00 p.m. EDT
Duration: 90 minutes
Rule 1 of the Federal Rules of Civil Procedure – and most state versions of the same rule – calls for the "just, speedy, and inexpensive determination of every action and proceeding." The rule was amended five years ago to emphasize that responsibility for achieving that goal rests not only with the court but also with the lawyers and parties, who have an obligation to cooperate. But if discovery and other important pretrial activities in civil litigation are "party driven," what is the role of the judge in fostering cooperation?
The Sedona Conference's Cooperation Proclamation predated the amendment to Rule 1 by several years and spawned an effort to collect and organize the best guidance by judges for judges to facilitate cooperation by the parties. The first edition of The Sedona Conference Cooperation Proclamation: Resources for the Judiciary was published in 2011, followed by a second edition in 2014, a few months before the federal rules amendments. Since then, there have been significant developments in the rules, especially at the state court level, as well as instructive case law and dramatic changes in digital information technology. In June of this year, The Sedona Conference published a third edition of the Resources, which is available free for downloading, here.
In this webinar, a panel of judges who participated in updating The Resources will discuss some of the thinking that went into compiling this set of judicial case management strategies, walk us through the unique format of The Resources, and take your questions and comments as time allows. In 90 minutes, we hope to touch on:
identifying the points in the litigation process where judicial involvement is required or would be helpful;
anticipating the issues that may give rise to disputes between the parties, and suggesting strategies for avoiding them or resolving them fairly and expeditiously;
identifying and analyzing the factors judges are required to consider when making decisions regarding proportionality, cost and burden, or the reasonableness of a discovery request or response, and assigning the appropriate burdens of coming forward or of proof between the parties; and
recognizing the exceptional circumstances under which a party might be sanctioned for the loss of discoverable ESI, the failure to produce requested ESI, or other discovery-related misconduct.
While this webinar will be of particular interest to judges and court personnel – who may register at no cost – litigators, technical experts, and others involved in civil litigation are welcome to participate.
Host
Kenneth J. Withers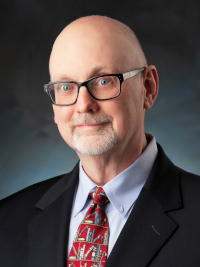 The Sedona Conference
Phoenix, AZ, USA