Date: Wednesday, May 6, 2020
Time: 1:00 p.m. EDT
Duration: 90 minutes
Click here to complete the post-webinar evaluation and request a certificate for CLE self reporting.
Working Group 11 on Data Security and Privacy Liability (WG11) recently announced the publication of The Sedona Conference Commentary on Law Firm Data Security ("Commentary") for public comment (available for download here).
WG11 developed this Commentary to identify ways that organizations and their firms should approach and address organization expectations and firm capabilities regarding data security. The Commentary is intended to foster respectful and mutually beneficial dialogue between organizations and their firms regarding organization expectations and law firm capabilities. The Commentary seeks to move this dialogue forward by providing best practices focused on data security requirements that are meaningful considering the organization's obligation to protect the data, the type of data the organization is providing to the law firm, and the law firm's operating environment. In short, this Commentary intends to provide an effective road map for more efficient, effective communication to address data security issues and scenarios confronted by organizations and the law firms they engage.
A panel of practitioners who helped develop the Commentary will discuss the following:
The purpose of the Commentary
Its target audience
Common criteria and protocols for assessing data security at law firms
Practicalities of an organization's communications with law firms regarding data security
Model clauses regarding data security to be used in an engagement letter
A sample questionnaire for organizations to present to law firms as a way of initiating a conversation about data security
The webinar is scheduled for 90 minutes, during which time you may text your questions to the panel, who will endeavor to address all that time allows.
Host
Kenneth J. Withers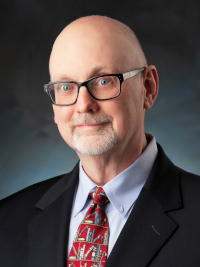 The Sedona Conference
Phoenix, AZ, USA