Date:
Thursday, September 24, 2020 -

4:00pm

to

5:30pm
Location: Online (Zoom)
The Sedona Conference invites all Working Group 1 members to join us for our second in a series of free Virtual Town Hall meetings, aimed at continuing our tradition of crafting the next generation of eDiscovery thought leadership through dialogue and consensus building.
September's program will feature a thoughtful discussion of thorny eDiscovery questions raised by the "not reasonably accessible" language in Federal Rule of Civil Procedure 26(b)(2)(B). The "not reasonably accessible" Rule raises complex questions about when, how, and under what circumstances this argument should be employed, and court opinions citing this Rule take different approaches to interpreting its meaning and requirements.
Our dialogue leaders will explore the meaning of the Rule, its role in the context of proportionality assessments, case law interpretations, and practical use of the Rule in discovery. The Town Hall audience will then have an opportunity to discuss and brainstorm on the topic both collectively and in smaller, virtual breakout sessions. Takeaways and action items will be noted and shared with all to inform the ongoing mission of WG1 and guide its future publication projects.
Participation is free, but prior registration is required. Registrants will receive a Zoom invitation and instructions a day before the event.
Moderator
Lea Malani Bays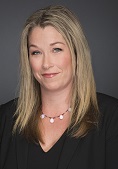 Robbins Geller Rudman & Dowd LLP
San Diego, CA, USA
 
Moderator
Lauren Schwartzreich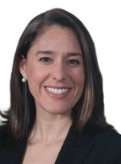 Littler Mendelson PC
New York, NY, USA
 
Panelists