Date:
Wednesday, August 25, 2021 -

4:00pm

to

5:30pm
Location: Online (Zoom)
Time: 4 to 5:30 pm. EDT
The Sedona Conference invites all Working Group Series members to join us for another in our series of free Virtual Town Hall meetings, aimed at continuing our tradition of crafting the next generation of eDiscovery thought leadership through dialogue and consensus building.
August's program will focus on a discussion of remote proceedings. What have we learned about remote proceedings, and what is their future?
The COVID-19 pandemic made necessity the mother of invention, and depositions, court conferences, and even trials migrated to online platforms--along with business meetings, family holidays, and medical appointments. While remote proceedings were originally considered a stop-gap, some in the profession have come some have come to prefer such proceedings, citing lower cost, easier access, and greater efficiency. Others have struggled to navigate issues such as sharing documents, posing questions to deponents in chaotic surroundings, and not being cats. While some have found remote proceedings more civil, others say they suffer from lower standards of professional courtesy. And there is no question that remote or hybrid proceedings represent a challenge to effective advocacy. Should remote proceedings live on, even in a pandemic-free world? What kinds of proceedings are best suited to be held remotely, and what standards should we establish? When is an in-person hearing or meeting the best option? Can The Sedona Conference offer useful guidance in this area?
In this Town Hall, our dialogue leaders will relay their remote proceeding experiences and share opinions on a framework for the future. The audience will then have an opportunity to discuss and brainstorm on the topic both collectively and in smaller breakout sessions. Takeaways and action items will be noted and shared with all to inform the ongoing mission of WG1 and guide its future publication projects.
Participation is free, but prior registration is required. Registrants will receive a Zoom invitation and instructions a day before the event.
Moderator
Claudia T. Morgan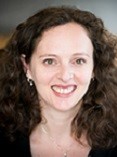 Wachtell, Lipton, Rosen & Katz
New York, NY, USA