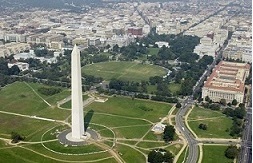 Date:
Thursday, May 9, 2013 -

8:00am

to

6:00pm
Location:
Washington DC
United States
The Sedona Conference's Working Group 10 (WG10) is just beginning its dialogue in search of best practices in patent litigation in the wake of the profound changes mandated by the America Invents Act (AIA) and the Patent Pilot Program.
The conference will give you the chance to participate in – and contribute to – the initial phase of this very important discussion. By taking part in Sedona's acclaimed dialogue-based approach, you will join leading judges, practitioners, and regulators in search of a non-partisan consensus that will help shape patent litigation practice in the post-AIA landscape.
The Honorable Paul R. Michel (ret.), formerly Chief Judge of the U.S. Circuit Court of Appeals for the Federal Circuit, and Robert G. Sterne, founding director of Sterne, Kessler, Goldstein & Fox, P.L.L.C., serve as conference co-chairs. They have pulled together an extraordinary faculty to lead the dialogue, including leading judges, patent practitioners, and regulators in the Washington, DC area.
Expert panels will lead dialogue in the following topic areas:
Early Evaluation of Damage Exposure
Markman Hearings and Claim Construction
Contested Parallel Proceedings Before the USPTO
ITC: Domestic Industry Requirement and Relief Available
Patent Litigation Case Management
The Sedona Conference® will be applying for 375 minutes of MCLE accreditation.
The conference will be held at Sterne, Kessler, Goldstein & Fox, P.L.L.C., located at 1100 New York Ave, NW in Washington, DC.
Space is limited to 60 registrants in order to provide maximum interaction between all participants. Seats are granted on a first-come, first-served basis.
This conference is one in a series of one-day Regional Conferences on Patent Litigation presented by The Sedona Conference® InstituteSM across the country. Another will be held at Cardozo School of Law in New York on May 2. WGS members will receive a $100 discount when registering for any of the regional patent case management conferences.