Date: Thursday, July 30, 2020
Time: 1:00 p.m. EDT
Duration: 90 minutes
Working Group 11 on Data Security and Privacy Liability (WG11) recently announced the publication of The Sedona Conference Commentary on the Enforceability in U.S. Court of Orders and Judgments Entered Under GDPR ("Commentary") for public comment (available for download here).
WG11 developed this Commentary to evaluate the enforceability in a United States court of an order or judgment entered under the European Union (EU) General Data Protection Regulation (GDPR) by an EU court, or by an EU Member State supervisory authority, against a U.S.-based controller or processor. The goal of the Commentary is to provide guidance to stakeholders in the EU and in the U.S. on the factors—both legal and practical—that speak to the enforcement of GDPR mandates though U.S. legal proceedings.
A panel of practitioners who helped develop the Commentary will discuss the following:
The purpose of the Commentary
Its target audience
Summary of conclusions regarding enforceability of various kinds of GDPR orders
Key defenses that could be raised by a US defendant
Other routes to GDPR enforcement via U.S. courts
Key practical issues raised by the Commentary
The webinar is scheduled for 90 minutes, during which time you may text your questions to the panel, who will endeavor to address all that time allows.
Host
Kenneth J. Withers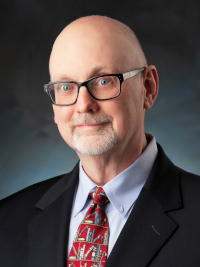 The Sedona Conference
Phoenix, AZ, USAModerator
Moderator
Alex M. Pearce

Wyrick Robbins Yates & Ponton LLP
Raleigh, NC, USA